Argentina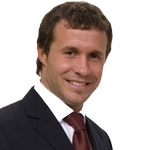 Director
Carlos Ryan
Discover the World since 2003
General Manager
USAL, Tourism Business degree
Contact details
Address:

Discover the World
462 Lavalle St., 2nd Floor

City:
Ciudad Autónoma de Buenos Aires
Postal code:
C1047AAJ
Country:
Argentina
Telephone:
(005411) 5274-1600
Fax:
(005411) 5274-1600
Email: info@discoverbue.com.ar
Description of Market
- of leisure travelers: 2.2 millions (source: INDEC)
- of travelers to foreign countries: 1.4 millions (source: INDEC)
- Main gateways - of passengers to long-haul destinations: Buenos Aires City
- of passengers to the specific destinations (i.e., U.S.A.,Caribbean, Asia, etc.): 35% Brasil, 25% USA, 30% Europe, 5% Asia, 5% rest of the world.
- Average stay abroad: Brasil 7 days, USA 10 days, Europe 20-30 days and Asia 20 days.
- Average travel expenditure per person: not available
Travel Patterns
- Dates of seasonal breaks, including Christmas holidays: mid-December to mid-March and mid-July to mid-August
- Purpose of trip (leisure, business, VFR, conventions): 60% leisure, 35% business, 5% others. - Sources for trip planning (Internet vs. travel agencies): 97% travel agencies and 3% Internet Media Sources
- Major newspaper names: La Nación, Clarín, Ámbito Financiero, Perfil, Crítica.
- Consumer travel magazines: Gente, Caras, Para Ti, Noticias.
- Travel trade publications: Lugares, Travel Time, LADEVI, Report
- Television/radio stations: Telefé, Artear, Canal Nueve, América, Canal 7
Travel Industry Facts & Figures
- of IATA travel agencies: 831
- of non-IATA travel agencies: 3932
- of home-based travel agents: about 1300
Major corporate travel agencies:
American Express, Furlong Fox, Carlson Wagon Lit, Barceló, SWAN, TTS, Action Travel, Les Amis, Tower Travel, Ricale.
Major leisure travel agencies and tour operators:
Piamonte, Biblos, American Express, Secontur, Intercity, Eurovips, Barceló. - Consolidators: Ricale, Tower Travel, Tucano Tours, Stock Travel. - GDS Usage: Amadeus - 65% Sabre - 37% Worldspan - 5% Others - 3% Internet Usage
What percent of citizens use the Internet:
36% of total population.
What percent of citizens research and book their travel on the Internet:
5% 36% of Argentinians use the Internet 5% of Internet users research and book via the Internet
Contact Argentina office
Clients